Seabiscuit's Legacy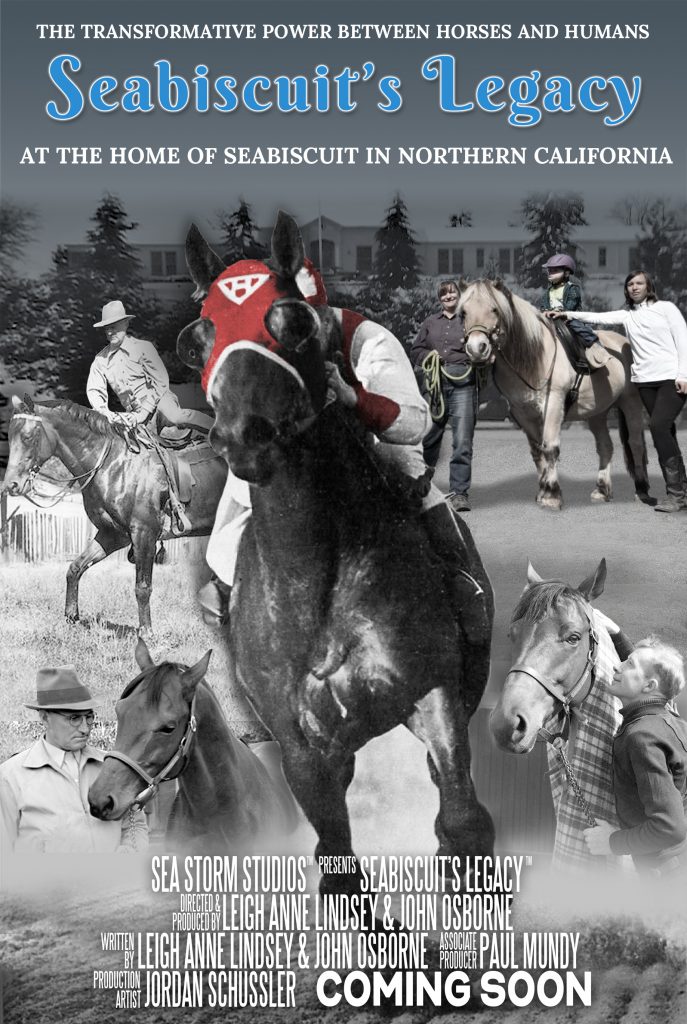 Producing Seabiscuit's Legacy, a feature-length inspirational documentary (in development) for which the fiscal sponsor is the International Documentary Association in Los Angeles. Leigh Anne Lindsey and Dr. John Osborne are updating the script, creating a new sizzle reel, and a pitch deck for when they start fundraising, along with Sea Rancher Paul Mundy, in the Spring of 2022. They've recorded interviews and shot scenes for the film since 2015. After they raise the budget in 2022, Sea Storm Studios will be hiring top film production professionals to complete this documentary by the beginning of 2023. Lindsey is also involved as a consultant and producer in other productions in the works.
For synopsis go to: seabiscuitslegacy.com
TYPE: Feature Length Documentary
LAUNCH DATE: 2024
PRODUCER – DIRECTOR – NARRATOR: Leigh Anne Lindsey
PRODUCER – DIRECTOR – WRITER: John Osborne
FISCAL SPONSOR: INTERNATIONAL DOCUMENTARY ASSOCIATION
The Longest Trail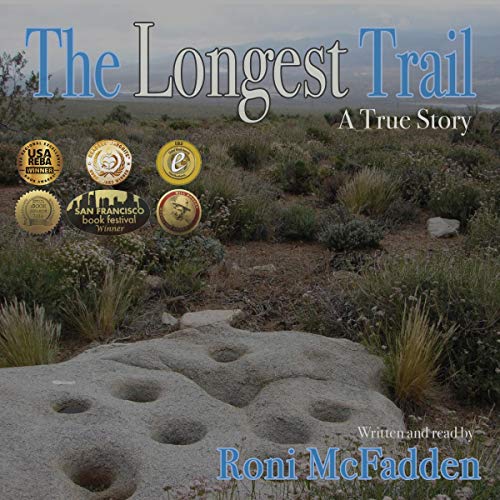 Leigh Anne has been asked to assist on THE LONGEST TRAIL with connections to other producers/actors, and will also assist later with promotions and funding connections.
This film adaptation of the extraordinary true story of a troubled teen who steals a horse and runs away to the mountains where she discovers an incredible connection with Native American Ancestors that changes her life forever.
THE LONGEST TRAIL was written by Roni McFadden and is being produced by Nadia Jordan (2022-23) who wrote, produced, and acted in FOR THE LOVE OF GEORGE in 2018 with Marina Sartis and Rosanna Arquette.
(Roni is also on the board of the Seabiscuit Heritage Foundation and will be in the Seabiscuit's Legacy Documentary.)
What's Up Doc?
Leigh Anne has been asked to assist on WHAT'S UP DOC with information about the world of voiceover in which she has experience, and later to assist with promotions and funding connections.
Ben and Richard are in early development of an exciting, ambitious new project that will take them into the realm of documentary film making. The film will chart the history of the voice over world and the huge impact it has had on the entertainment industry in regards to animation, film, TV, gaming, commercials and indeed documentaries. The film will take viewers on an educational, nostalgic but quick turning roller coaster ride behind the scenes of this fascinating world.
Along the way they will learn industry secrets, share fascinating stories and pay homage to the extremely talented and often forgotten heroes of this fiercely competitive industry, the voice actor! All told through the eyes and voice of Jeff Bergman, one of the industry's most versatile, successful and talented artists. Ben and Richard will learn all about his extraordinary career, his journey to Hollywood, the people he has met, the films, TV and shows he has worked on and the responsibility of being the successor to Mel Blank as voice of the Looney Tunes, including his latest outing as Bugs Bunny in Space Jam 2, one of the years biggest blockbusters!
That's all folks!…for now.