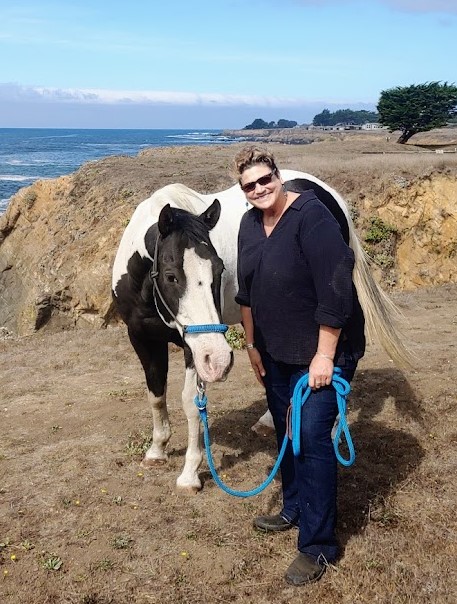 Producer, Editor, Voiceover Artist – Leigh Anne Lindsey has filmed and edited tourism shows, commercial videos, and Mendocino Film Festival sizzle reels and interviews with filmmakers and celebrities. She volunteered several years recently for public radio as a producer, editor, and on-air morning talk show host.
Lindsey is a horsewoman and part-owner of several hundred acres of the original "Home of Seabiscuit" in Mendocino County, and is working on several film and TV productions, starting with the feature-length documentary "SEABISCUIT'S LEGACY."
Earlier in life when living in Colorado, she was a photojournalist and a rock radio DJ who produced radio commercials and edited films for TV. Later, while living in Silicon Valley, she helped tech entrepreneurs flourish through sales & marketing, strategic alliances, & venture capital fundraising efforts. From the creative to the business worlds, she's had a foot in both.
She currently lives and works amidst the redwoods along the rugged Northern Sonoma County CA coast where she has a black and white paint horse named Jax.